HUGE NEWS!!!!!! CATCH DONNIE AND BMOC LIVE EVERYDAY ON WCKG FOX SPORTS CHICAGO.. YOU CAN FIND THE APP ON THE ITUNES APP STORE OR GOOGLE PLAY STORE!!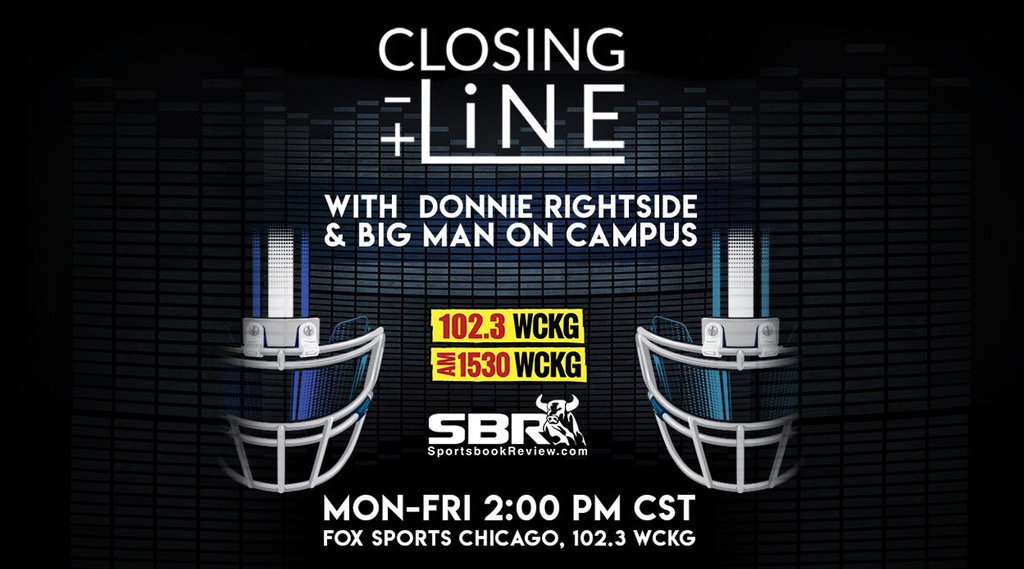 Follow Jeff Nadu on Twitter @JeffNadu
Follow Donnie on Twitter @RightSideVP
Follow Ian Cameron on Twitter @Bobano
FOLLOW ALL OF US ON HANDICAPPERS WATCH DOG! ALWAYS 3RD PARTY MONITORED!!!!!!!
Donnie RightSide
May 2015-Dec 2018
571-474 (55%) +203.40 Units of Profit
http://www.handicapperswatchdog.com/profileoverall.php?h=Donnie+RightSide+